Das Tuch "All The Shades Of Truth" ist irgendwann im Jänner fertig geworden, aber ich kann mich mit dem Ding nicht so recht anfreunden!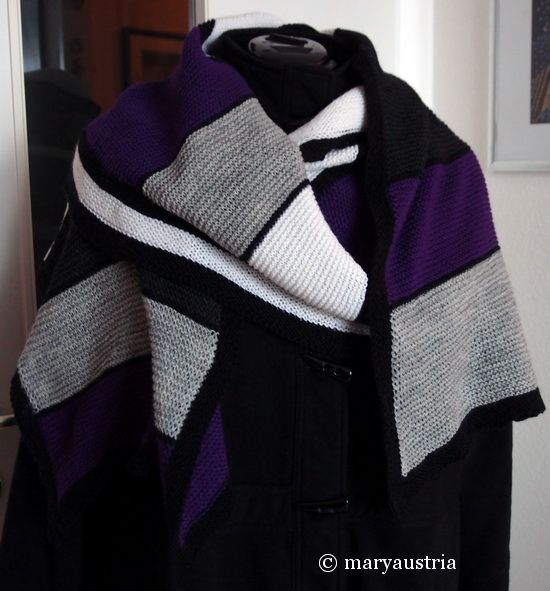 So drapiert schaut es ja gut aus, aber es ist mir einfach zu groß und vor allem zu lapprig...
Die Wolle (Regia Extra Twist Merino) war nicht ganz die richtige Wahl - zu fein, geht zu sehr auseinander und ich hätte auch noch dünnere Nadeln nehmen sollen ...

Hier noch ein etwas verknittertes Gesamtbild:




Es ist 240 x 40 cm groß.

Oder soll ich es für Ostern aufheben?? ;)


Mal sehen, ob ich mich wirklich überwinden kann, es aufzutrennen. Ich hab da so viele Fäden vernäht ....